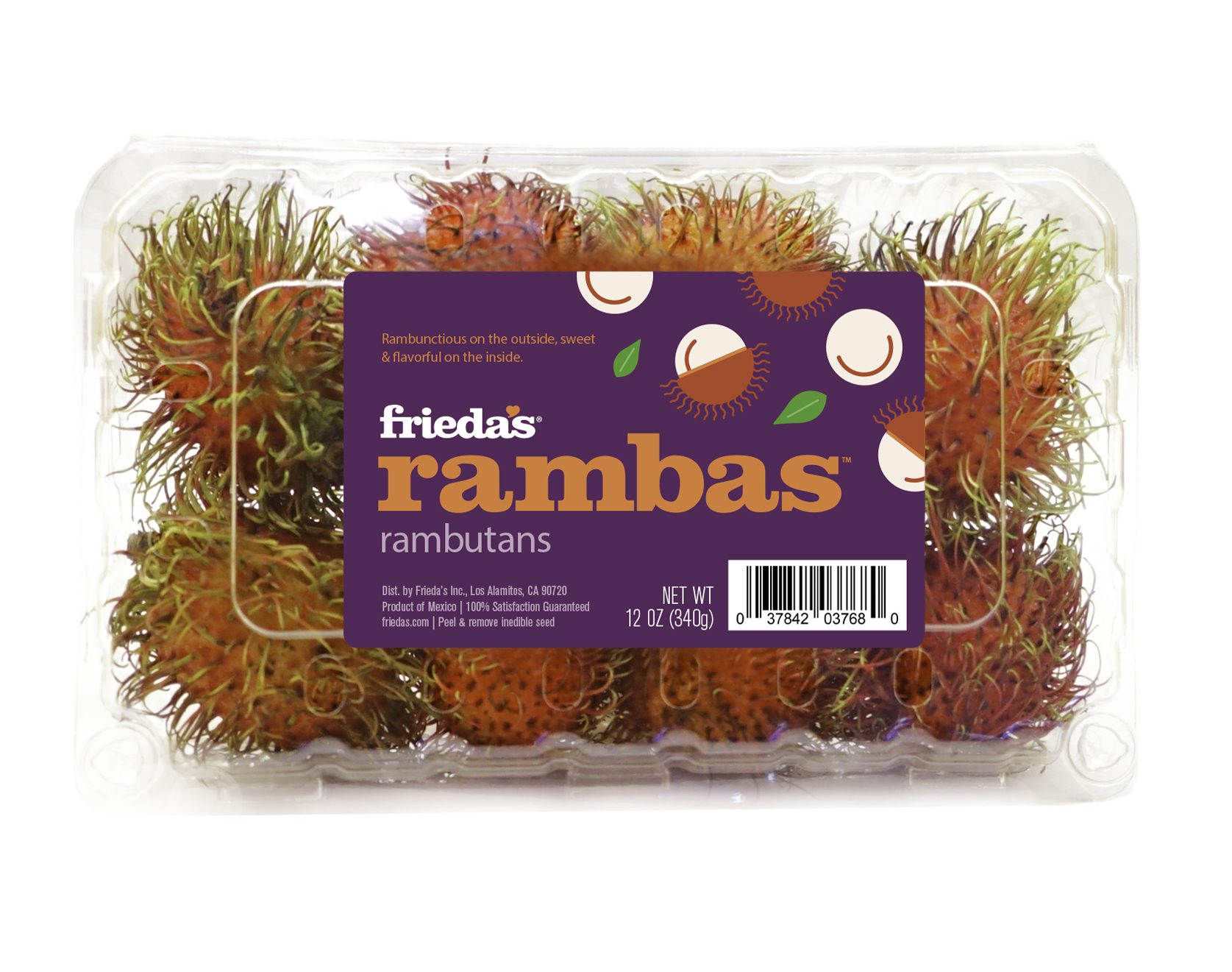 Rambas® Rambutans
This punky relative of the Lychee has a spiky red shell covering a sweet and juicy grape-like flesh that surrounds an inedible woodsy seed. The aromatic sweet-tart flavor is perfect for desserts or just enjoyed out of hand.
Serving Size: 2 (57g)
Calories: 45
Total Fat 0g

0%

Saturated Fat 0g

0%

Trans Fat 0g

Cholesterol 0mg

0%

Sodium 10mg

0%

Total Carbohydrate 10g

3%

Dietary Fiber 0g

0%

Sugars 10g

Protein 1g
Vitamin A

0%

Vitamin C

60%

Calcium

0%

Iron

2%
trending now
Normal is boring...try one of these unique products for an inspiring new food experience.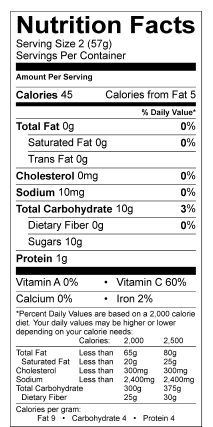 [tab:Overview]
How to Eat
Peel, remove seed, and enjoy alone or add to fruit salads, desserts or chicken and fish dishes.
Health Benefits
Good source of vitamin C.
How to Choose
Choose fruits with in-tact skin and no leaks.
How to Store
Keep refrigerated in a plastic bag and use within 2 weeks.
Season
Where Grown?
Product of U.S.A., Vietnam, Guatemala, and other Central American countries
[tab:Recipes]
[associated_posts]
[tab:Nutrition]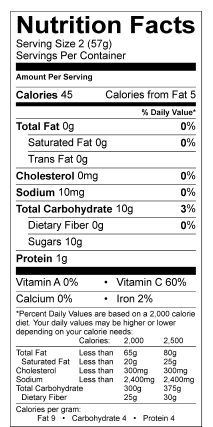 [tab:END]